A good accident investigation is no accident (Part I)
By Bill Dawson - November 08, 2018
Bill Dawson, Senior Inspector (Ports & Harbours) for the Defence Safety Authority (DSA), writes about his time at Cranfield University after studying our Fundamentals of Accident Investigation and Applied Marine Accident Investigation short courses.
Find out how he got on, and the areas of the courses he found most interesting and relevant, below.
A good accident investigation is no accident; but then if you are reading this then you probably already knew that!
It is also likely that if you have found your way to the Cranfield University Safety and Accident Investigation blog pages then you may also be aware that Cranfield has an illustrious 40-year history of delivering (arguably) the best Air Accident Investigation training in the world at the Cranfield Safety and Accident Investigation Centre (CSAIC).
What you may not know is that, following the formation of the UK Marine Accident Investigation Branch (MAIB) and the Rail equivalent, RAIB, the CSAIC expanded their repertoire in 2004 to include Maritime and Rail transport modes – not surprisingly – they took their expertise and best practice, honed over generations, to develop the parallel specialist transport mode courses into challenging and worthy internationally recognised qualifications.
I have just completed six weeks' of Accident Investigation training at Cranfield - Fundamentals of Accident Investigation (FoAI) - followed by Applied Marine Accident Investigation (AMAI), a busy and intellectually stimulating package of training which ranks amongst the best I have experienced in over 36 years in the military, and subsequently in the civil domain. Would I recommend it? Absolutely! Here are some of the reasons why: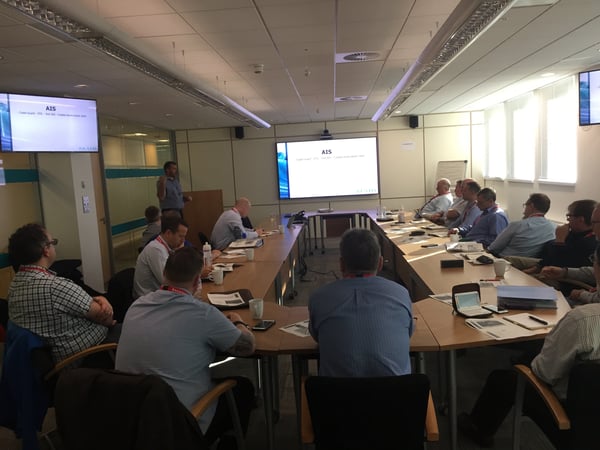 Accident Investigation is a funny old business. It's not something you hear kids at school saying "when I grow up I want to be an Accident Investigator". It's fair to say it is a bit niche! But perhaps that is one of the attractions, and perhaps why the course attracts such a multi-cultural, multi-national, multi-disciplinary attendance from individuals who just 'fell into it'. My FoAI course attracted delegates from as far afield as Japan, Malaysia, Denmark, Poland, Switzerland, Nigeria and Oman representing air, maritime, rail, tram, civil and military – and even the food industry!
Is this course for me?
If you are asking yourself, "is this course for me"? Then the answer is almost certainly 'yes'. If you have any responsibility for investigating accidents or incidents in your place of work then this will give you the tools to do it well. Better still, it gives you all sorts of useful 'life-skills' too. I likened it to taking all sorts of concepts and ideas that I had already, and re-arranging them so I could view things from a different perspective.
This blog post focuses on the Applied Marine Accident Investigation course (AMAI). FoAI was brilliant too – the two are complimentary – AMAI (as with Applied Air and Rail courses) is a natural progression which builds on the skills introduced in FoAI so if you can, do it first.
AMAI assumes a degree of knowledge either from investigation experience or FoAI. If the latter, you will probably be familiar with the excellent lecture facilities of Martell House. The polished course direction of Alan, the dedicated admin support of Lesley and Kim, plentiful coffee & biscuits to replenish the academic grey matter after another stimulating debate, and afterwards the comfortable surroundings of Mitchell Hall.


Week one
Week one outlines and reinforces the core theories and tools needed for an effective investigation. Some of this is delivered by the school staff, all with a background in investigation, and all with a passion for their subject. But the in-house expertise is interwoven with a dizzying array of visiting academics and professionals from the field. If you weren't good at mnemonics before you arrived, you will be by the end of the day! All the tools and techniques come with a handy prompt to help you remember – perhaps that is one of the many reasons the course is SMART!

• Specific
• Measurable
• Achievable
• Realistic
• Timebound

AMAI has a brilliant relationship with the UK Marine Accident Investigation Branch (MAIB) – they were closely involved in the course content. By the end of day one, we'd already had the chance to speak to retired MAIB investigators about their experiences and knowledge. This proved to be an invaluable element of the course as, for each concept or theory discussed, there was a real-world example from their experience to debate and illustrate.
We were also taught about 'Advanced Interview Techniques'. This was one of the more extraordinary parts of both courses. A serving Police Officer-turned-academic presented 'Conversation with a purpose' – how to plan, construct and conduct an interview with a witness – giving you the information you needed. Of the many invaluable skills taught on this course this resonated most across the daily business of most professionals. Doing performance reviews will never be the same again…
The week continued in similar vein, with an exciting journey through human factors, safety cultures, risk theory and a series of excellent practical workshops putting into practice the various analysis tools such as AIBN, STEP, ATSB, MAIIF and the good old "5-Whys". Week one was gone in a blur of debate, discussion and sharing of experiences with lecturers and course mates alike. I'm sure it is the mark of a great course when you spend your coffee and lunch breaks continuing the debates.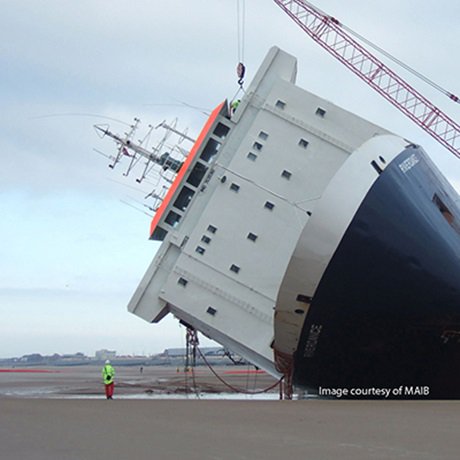 Part II of 'A good accident investigation is no accident'
That's all for now, but during next week's blog post (which will be published on 15 November), I'll be running through how the remainder of the course went – starting in Southampton – and ultimately why you should register for the next Applied Marine Accident Investigation course.
To find out more about what it might be like to study a Transport Systems course at Cranfield University, check out the video below.